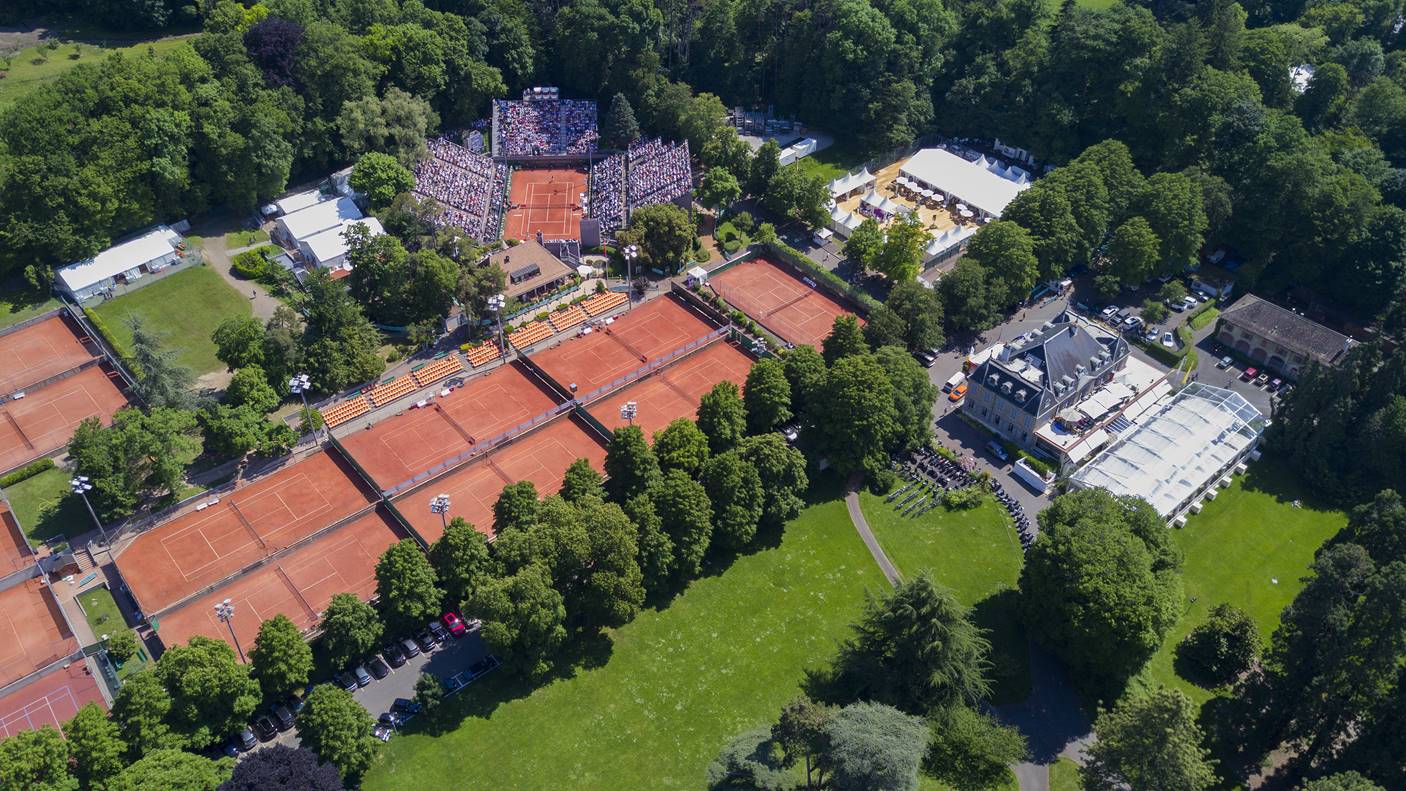 Twenty-four years without tennis, in a city that applauded the world's greatest champions between 1980 and 1991!
Almost a quarter century without tennis in the second city of a country that won 28 Grand Slam singles titles thanks to Martina Hingis, Roger Federer and Stan Wawrinka between 1997 and 2018!
The organisation of a new major tennis tournament in Geneva sounded obvious.
Two men understood this perfectly: Ion Tiriac and Rainer Schüttler.
The promoter of the Madrid Masters 1000 and the former German champion did not hesitate in autumn 2014 when it was a question of "transferring" the Düsseldorf tournament to another city.
In Geneva, the two men found the authorities ready to commit themselves fully to their cause and, of course, a magnificent setting with the facilities of TC Geneva at the Parc des Eaux-Vives.
Few tournament venues can offer such an environment.
Ion Tiriac and Rainer Schüttler still had a big challenge ahead of them: to bring the world's best players to Geneva in order to make the Gonet Geneva Open one of the highlights of the clay season.
The challenge was met with the presence of Stan Wawrinka, winner of the 2016 and 2017 editions, Alexander Zverev, winner of the 2019 edition, Marin Cilic, Grigor Dimitrov, Roger Federer, Daniil Medvedev, Taylor Fritz and Casper Ruud winner in 2021 & 2022.
Not to mention Fabio Fognini, the winner of the last Masters 1000 in Monte-Carlo.
The sporting and popular success of the Banque Eric Sturdza Geneva Open tournament has also been noticed by the ATP.
In 2017, the governing body awarded it the "Most Improved European Tournament of the Year" award.
This distinction brings new responsibilities to Ion Tiriac, Rainer Schüttler and their team: perpetuating excellence.
With the 250 label, the Geneva Open tournament faces fierce competition. Indeed, players are not forced to play in a 250 tournament while the Masters 1000 and ATP 500 remain essential for the best players.
That is why the infrastructure, hospitality and transportation is crucial to the success of a tournament. Fortunately, all the players who have come to Geneva over the past three years are unanimous.
In their eyes, this tournament is one of the most attractive of the year. It offers them a unique experience: sometimes being serenaded on the central by tweeting birds !